Do not give up our youngsters; and plead that they will not give up Hong Kong or Hope | 不要說放棄年輕人,還請年輕人不要放棄香港和希望 – 鄧振強
| | |
| --- | --- |
| Do not give up our youngsters; and plead that they will not give up Hong Kong or Hope | 中文原文 |
30th November 2019
Dear friends,
It is not easy to write this letter. Flipping through history, it is always not about something "good" whenever the Radio Television Hong Kong (RTHK) invites The Hong Kong Association of the Heads of Secondary Schools (HKAHSS) to write for "Letter to Hong Kong". In 2012, Principal Yuen Pong-yiu wrote about the controversial issue on National Education. In 2015, Principal Michael Wong Wai-yu wrote on the sequlae of Occupy Central. In 2016, Principal Lee Suet-ying wrote on the debate over the independence of Hong Kong and discussion on contentious political issues in schools.
At the time when I was writing this letter, the tension at The Hong Kong Polytechnic University (University) was relieved. There was no longer the intense smouldering of the night of 18th November. Recalling that date when the University was besieged, many principals received messages from parents and students seeking for help. Everyone was very worried. Thanks to the assistance of different parties, a group of principals and teachers could finally enter the University after overcoming various hurdles.
To persuade our students to leave the campus was not easy. Yet, it is our vocation as teachers to protect them. When they are at difficult times, we should stand by them. We hope everyone can understand our heart-wrenching feeling to see the sense of hopelessness and helplessness in them. Eventually, when we saw that our students could leave the campus safely one after another, we were relieved. We hope every one of you, just like us, was relieved too.
In 2019, Hong Kong people faced a social crisis which lasted for the longest period of time in the local history. We see that there are more and more serious social unrest, violence and accusation not only among youngsters but also adults. Many are trapped in the vicious cycle of mutual provocation, hatred and harm. That is what we educators worry most.
We work in school with love, the foundation of everything we do. When students are naughty, we get upset too. However, we always remind ourselves that we get upset because of our love for them. It is as the Chinese idiom says, "We hate to see that iron cannot become steel." We definitely will not resent or hate our students because of their 'unruly' behaviuor as we are witnessing how love is turned into hatred due to the social crisis. How ironic it is to see that because we love Hong Kong, we finally turn to hatred and mutual attacks. Unlike movie storylines, there will not be any happy ending with revenge taken or conflicts resolved through such means. Hatred will only lead the society to decadence. Though this is what every one of us knows, it is easier said than done when we are surrounded by hatred in society.
Fortunately, besides working hard on persuading our students to leave the campus, I see hope in those few days. In the campus, I met very conscientious people who are social workers, lawyers, doctors, nurses, psychologists, volunteers, religious leaders, professors, politicians, government officials, principals, teachers, etc. Though they might have different political views, they all care for youngsters and are sad and worried about the current situation in Hong Kong. I saw how everyone worked together to find ways to settle the situation at the University peacefully. Though the world outside the University was still filled with hatred and some people criticized us for risking our lives or spoiling the youngsters, we finally saw hope and managed to break the deadlock.
Sometimes, we may wonder whether we can really dissolve hatred with love.
Many political commentators do not favour the idea that love can dissolve hatred, and some even treat that idea as simple and naïve. However, when what you can feel is only hatred, I would like to tell you that love is actually more real than real. Love is not only a matter of the present, it is eternal. We have to be careful of the spell or trap if we only have hatred inside. I hope that more and more Hong Kong people will believe that love can dissolve hatred, and that schools, different social institutes, commercial organisations and the government must build on love and conscience, the lacking of which will lead to a social downfall. Though there is a lot of laceration and hatred in today's Hong Kong, I still believe that we can work together to find a way out with love and conscience.
As a principal who has worked in school for more than 30 years and is going to retire soon, I have kept saying that "Youngsters are our future". While this sentence is real heavy today against such a challenging social context, I would like to appeal to our community leaders and people of wisdom and vision not to give up our youngsters. I also hope that our youngsters will not give us up. They will not give up Hong Kong or hope for the future.
Wish everyone peace! Hong Kong Stay Strong!
Teddy Tang Chun-keung
---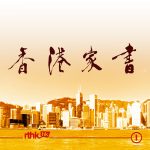 各位朋友:寫這封家書,一點也不容易。翻查歷史,香港電台邀請香港中學校長會同仁寫家書,通常都不是好事。2012年阮邦耀校長寫的是國民教育風波,2015年黃謂儒校長寫的是佔中後遺症,2016年李雪英校長寫的是港獨和校園討論政治的爭議。
執筆寫這封家書時,理工大學已經回復平靜,不再是11月18日晚,硝煙處處的境況。回想當日理工大學被圍困時,很多校長收到家長和學生的求救信息,大家都憂心忡忡。幸好得到各方協助,一群校長和教師幾經波折,終於能在衝突稍緩的一刻,進入理大校園。
要勸孩子離開,一點也不容易。我們是老師,愛護孩子是我們的天職,在孩子最艱難的時刻,我們必須站在他們的身邊。希望大家都能理解我們的心情,我們確實無法忍受看著孩子的絕望無助。終於,當見到一個又一個孩子脫離險境時,我們舒了一口氣,更希望大家和我們一樣,都舒了一口氣。
2019年,香港人面對一場本地史上持續時間最長的社會事件,大家只見街頭衝突不斷升溫,看到越來越多的暴力,越來越多的互相指責。不單只年輕人,成年人也一樣,大家都陷入了互相煽動、互相仇恨、互相傷害的循環之中而不能自拔,這是教育工作者最擔憂的。
學校的工作建基於愛,學生頑皮時,我們也會動氣,但我們時刻都提醒自己,我們動氣是因為愛,是恨鐵不成鋼,我們絕不會因學生的行為而對他們生怨恨、生仇恨。香港現在的社會事件,正正讓我們看到了因愛生恨—-我們都因為愛香港,最終卻走向了仇恨與互相攻擊。我們在現實中不會出現電影情節一般的痛快報仇雪恨,然後大團圓結局,仇恨只會令社會走向衰敗。這一點我們都知道,只是在仇恨蔓延的社會氣氛底下,我們無法回到這種常識的理解中。
可幸的是,這幾天我們進入理大校園,除了努力去勸服孩子退場,我還看到了希望。我遇到了一群有心人,他們是社工、律師、醫護、心理學家、志願者、神職人員、學者教授、政界人士、公職人員、校長老師、⋯⋯大家的政見也可能不同,但大家都是香港人,大家都關心年輕人,大家都為香港現在的處境難過和憂心,我看到大家群策群力,為和平解決理大事件而奔波。縱使外面的世界仇恨依然蔓延,緃使還是有人批評我們的行動是送頭,也有人指責我們包庇與縱容了年輕人,最終我們還是在沉重的憂慮中看到了希望,也為理大的困局找到了出路。
我們會問,我們可以用愛去化解仇恨嗎?
很多論政者都不喜歡說用愛去化解仇恨,甚至認為這種說法簡單和幼稚,但當大家覺得仇恨是你此刻唯一的真實情緒時,我想告訴你們,愛其實更真實,愛不只是此時刻的事,而且是一生一世的事,現在大家互生仇恨,肯定是不知中了那兒來的圈套。我希望越來越多香港人相信,愛可以化解仇恨,也希望大家都相信,不只是學校,社會的各類組織、商業機構和政府部門都必須建基於愛與良知,失去愛與良知,社會必然崩壞。無論今天的香港有多撕裂和仇恨,我依然相信,只要大家本著有愛和良知,我們可以齊心為我城尋找出路。
我作為一個臨近退休的校長,我在學校工作了三十多年,「年輕人是社會的未來」這句話也說了三十多年,到如今,這句話有了沉重的現實意義。請社會賢達及有識之士,不要再說放棄年輕人,我期望的反而是:年輕人不要放棄我們,不要放棄香港,不要放棄希望。
祝人人平安!香港加油!
鄧振強
2019年11月30日